Sending personalized business birthday cards to clients couldn't be any easier thanks to Cards For Your Clients birthday card services.
If you are reading this page, you understand the value of showing appreciation to the people you do business with and employ…your customers, clients and employees.
Am I right about you so far?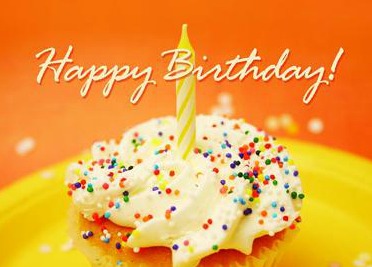 One of the best ways to show that appreciation to those same individuals is by remembering them on their birthday with a personalized Happy Birthday card.
But you're thinking…"who has time for that. I'm busy enough just trying to run my business."
Welcome to Cards For Your Clients birthday card services!
As part of helping you keep in touch and show appreciation, the Cards For Your Clients birthday card services program will send your clients, customers or employees a personalized birthday card from you to help you build special relationships and to show how much you care.
Birthday Card Services The Easy Way
Your send us your entire contact list (Excel preferred) or a month-by-month Excel contact list 7 days before the start of a new month.
That's it. That's all you have to do. We handle all the other details.
Here's some additional information on our birthday card services:
You choose the birthday card from the hundreds we currently have available.
You tell us the greeting that will appear inside each of your birthday cards.
We do not batch cards out in large quantities at the beginning of the month.
We monitor your contact lists daily and your birthday cards are printed and mailed one week prior to a individual's birthday. This will insure they receive their card close to their special day.
Your envelopes carry your return address and your clients mailing info in ink for a personal look. No labels are used.
Our birthday card mailing service uses first class postage to your card, no bulk mail postage is used.
Now, here's the best part.
When you go to the store to buy a birthday card, you might pay $3.00  for a birthday card off the shelf that you can only sign your name to…nothing personal about it.
With the Cards For Your Clients birthday card services, you can have all the work done for you.
Your personalized birthday cards are printed and mailed for you and you'll pay less than the price in the stores,  including postage. How can you beat that!
You can pay for your birthday card services by credit card, check or by ACH payments.   For more details see our payment page.
An Inexpensive, Cost Effective & Time-Saving Program For You
The Cards For Your Clients birthday card services are an inexpensive, cost effective, time-saving program for you and your business.
You don't have to worry about ordering birthday cards, buying cards at the store, writing personal messages, buying stamps or driving to the post office to mail your cards. We handle all the details for you.
And, oh yes, let's not forget all you have to do is send us your Excel Contact List.
It's never been easier to show your clients, customers and employees how much you care.
Here's what to do now.
Please fill out our Contact Form and tell us how we can assist you.
We're happy to provide you with more information or give you a pricing proposal on your project.