Here's some exciting car dealer and car salesperson news.
Want a cutting-edge advantage to lifetime customers?
Try out car dealer greeting cards program.
When it comes to building your dealership sales, it's big car dealer news that marketing with greeting cards is a key ingredient.
Personalized birthday and thank you cards will build long-lasting and closer relationships with your new and used car buyers.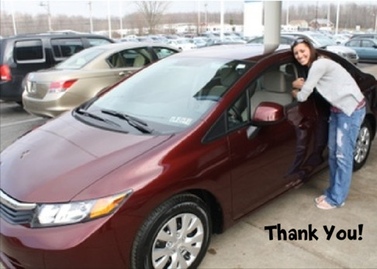 Cards For Your Clients can help your car dealership express appreciation to your car-buying customers and clients.
Even better, you don't have to do any of the work.
Whether it be business Thank You notes after the sale, birthday card services to clients or holiday cards to your customers, you can catch your competition napping by making sure to remember to show appreciation.
One only has to look at the success of salesperson Joe Girard to see how your car business could benefit from a car dealer greeting cards program.
Joe was the number 1 car salesman at his dealership and he credited much of his success was simply because he remembered to send his customers greeting cards.
Joe's Philosophy Is Big Car Dealer News
Joe Girard didn't send personalized greeting cards to sell cars… but boy what a difference it made.
Joe just wanted to let his customers know that he liked and appreciated them.
So, he sent personalized greeting cards to wish them Happy Birthday, Happy Holidays or whatever event might be happening during that particular month.
He used the calendar and greeting cards as a reason to always connect with his clients.
While everyone at Joe's car dealership was selling 5 new cars per month, Joe was selling 6 new cars per day!
Over his 15-year career, Joe Girard sold 13,001 new cars.
Easy Card Sending For Your Car Dealership
Cards For Your Clients makes it simple to build special relationships with your auto buying clients.
Best of all, we do all the work for you.
Let us set up a special car dealership Thank You Card or birthday card program for your organization.
Or, if you are in car sales, we can set up an individual Thank You or birthday card program for you.
Getting started is as easy as selecting a birthday or Thank You card.
Every week or a select time period you desire, you simply sends us an Excel list of your car buying clients.
That's all you have to do.
We will send your customers a personalized Thank You card from you
Your greeting card carries your return address and your special message inside and first class postage.
Your special greeting card program could also include your dealership logo or even your own digitized signature.
Even better, you may want to look into starting a Birthday Card program or Holiday card program for your customers.
We'll help you get the competitive edge and help build additional customer loyalty with Thank You cards, birthday cards and holiday cards.
This just might be your best investment and the best car news ever for your business!
For more information, a price proposal or to get your account started, fill out our Contact Form below or call Pat Lyon at 814-836-8180.