The Cards For Your Clients creative mailing service pricing plan will benefit your business three special ways.
You'll save money.
Save time.
And most of all…our greeting card services are a great relationship building tool for your business.
Our greeting card services are the perfect time-saving solution for you to send:
We make life easier for you thanks to our greeting card mailing service, so you don't have to do any of the work.
We manage your client database, create, print and mail all personalized greeting cards on your behalf.
Take a trip to your neighborhood store and you'll find the average price of a nice greeting card around $2.99 and up.
For less than that price, our creative mailing service:
Will monitor your database daily.
Print and mail your greeting cards, including postage.
Imagine being able to send personalized birthday cards and more to your clients, customers and employees for prices you won't believe.
The more cards you send in a calendar year, the more savings for you!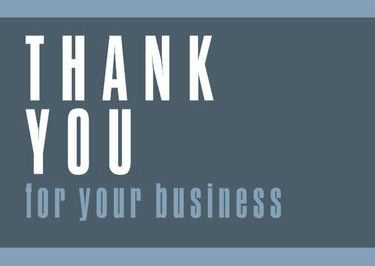 Even better there's no traveling to the store or post office. We do everything for you!
We also update your contact list by adding and deleting contacts at no additional charge.
How's that for value!
There are also no sign-up fees of any kind.
Pricing reflects greeting cards sent in the United States. Accounts from other countries may be slightly higher in cost depending on postage rates in those countries.
Creative Mailing Service Offers Four Convenient Ways To Pay
Pay by credit card through PayPal invoice.
At the end of every month, we will total the number of greeting cards sent from your account and e-mail you a PayPal invoice which you can pay with your credit card without giving us your credit card information
Pay by credit card
Provide us with your credit card information and we will bill your credit card at the end of every month.
Pay by check
Cards For Your Clients will provide you with an e-mail invoice at the end of a monthly card cycle. You can make payment by check.
Pay by ACH
Payments also accepted by ACH.
Your will receive an e-mail card sending report at the end of every month documenting cards sent during the month.
We provide your company with the highest level of customer service.
Just call me (Pat Lyon) at 814-836-8180 or complete the Contact Form below to obtain a pricing proposal, start your greeting card services account or to receive more information.